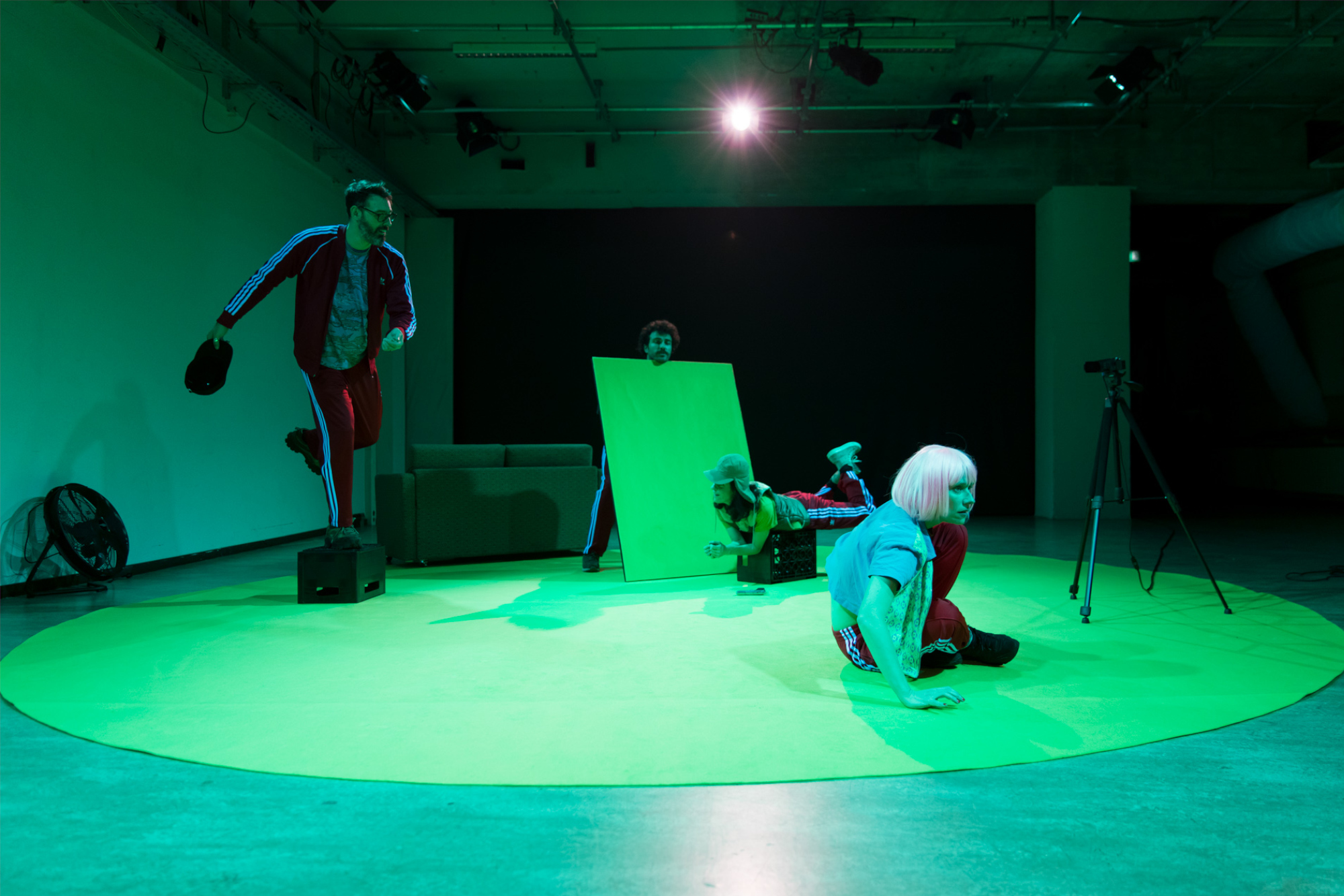 In a multi-language episodic recount, Federico Vöcks de Schwindt and his Ensemble explore simultaneously with lightness and dark humour, a world in which each step its characters take is influenced and exploited by the market.
In English, German, Italian, Kurdish and Spanish
With English surtitles
---
Beschreibung
Dem Empfehlungsmodus von YouTube folgend erfinden Federico Vöcks de Schwindt & Ensemble eine episodische Erzählung des Lebens im 21. Jahrhundert. Sie ist gespeist aus online gestellten Lebensfragmenten, die von emotionalen und irritierenden Situationen zeugen. In fünf Sprachen und mit abgründigem Humor stürzen sich die Spieler*innen in eine Welt, in der jeder Schritt vom Markt beeinflusst ist, und finden vertraute Figuren zwischen Tragik und Absurdität.
Mitten in der Nacht setzt Hans Brachs den Familienhund auf der Autobahn aus. Das Video einer Sicherheitskamera, die diese Szene zufällig aufzeichnet, geht viral, während der Rest der Familie das Fehlen des Hundegebells im Garten nicht zu bemerken scheint. Die absurde Leere, die seine Tat bei Hans hinterlässt, katapultiert ihn und die ganze Familie auf einen furiosen Roadtrip, in der jede Etappe und alle Beziehungen zuerst den Gesetzen der Aufmerksamskeitsökonomie unterliegen.
EPISODIO geht jenem lähmenden Vakuum und der Verwirrung nach, die verspürt, wer sich auf der Suche nach immer stärkeren Emotionen über Stunden von Video zu Video treiben lässt. Wie durchdringen ein geheim gehaltener Algorithmus und die Logik des neoliberalen Marktes unser persönliches Narrativ der Welt? Life is the new normal!
---
Artistic Direction & Staging Federico Vöcks de Schwindt
Performance Alan Ciwan, Gabriela Turano, Emiliano Passaro, Tanja Watoro
Dramaturgical Assistance Ricardo Leandro Sarmiento
Costume & Set Design Maja Avnat
Light Design Wenzel Vöcks de Schwindt
Direction Assistance Ailin Formia
Songs Gabriela Turano
Artistic Contributions Ricardo 'Sabandija' Richards
A production by Vöcks de Schwindt in coproduction with TD Berlin.
In cooperation with TATWERK | Perforamtive Forschung.
---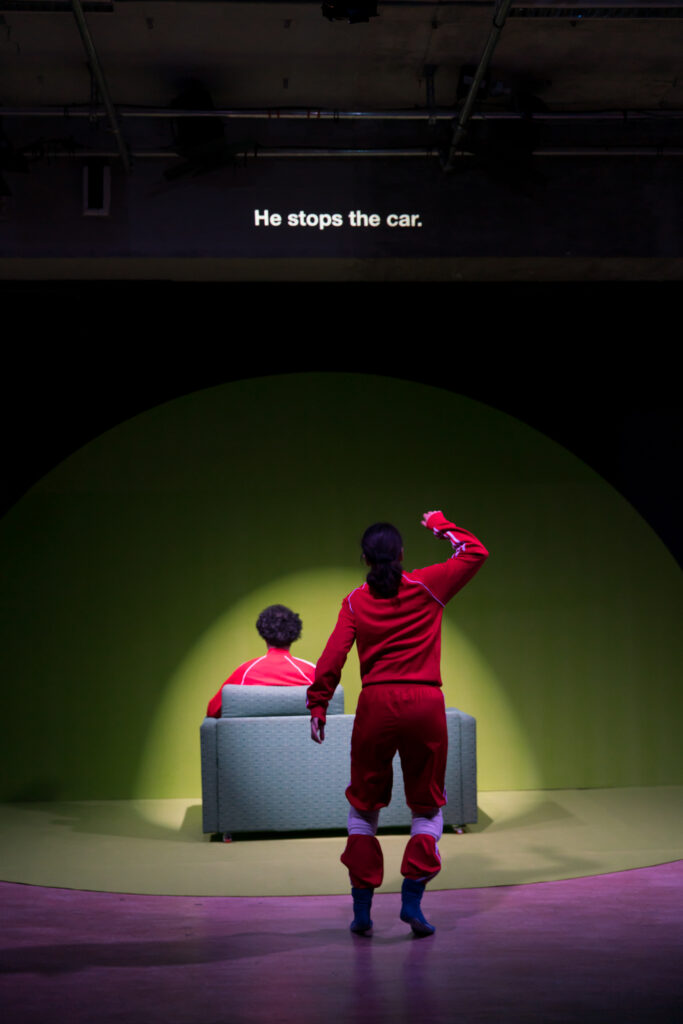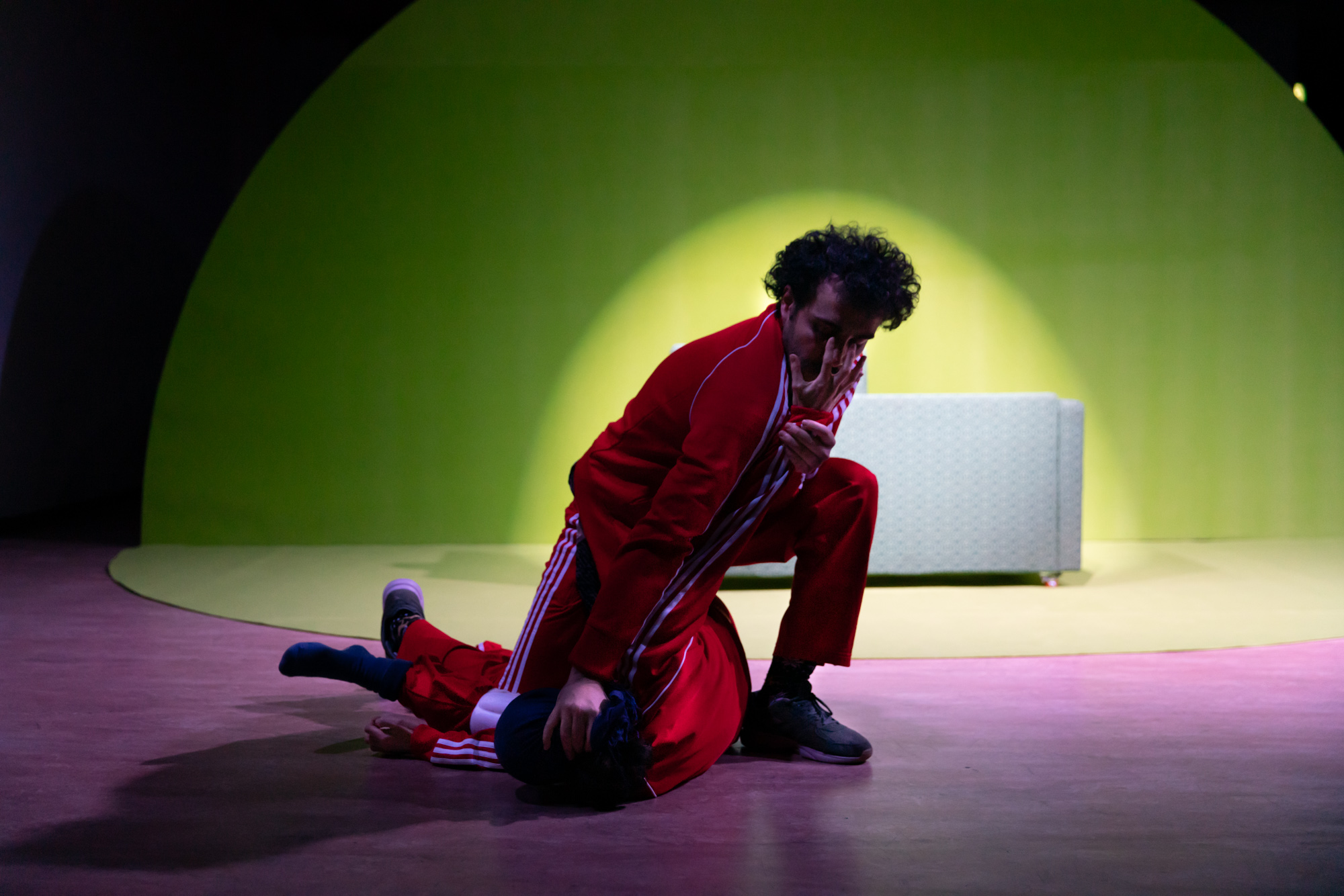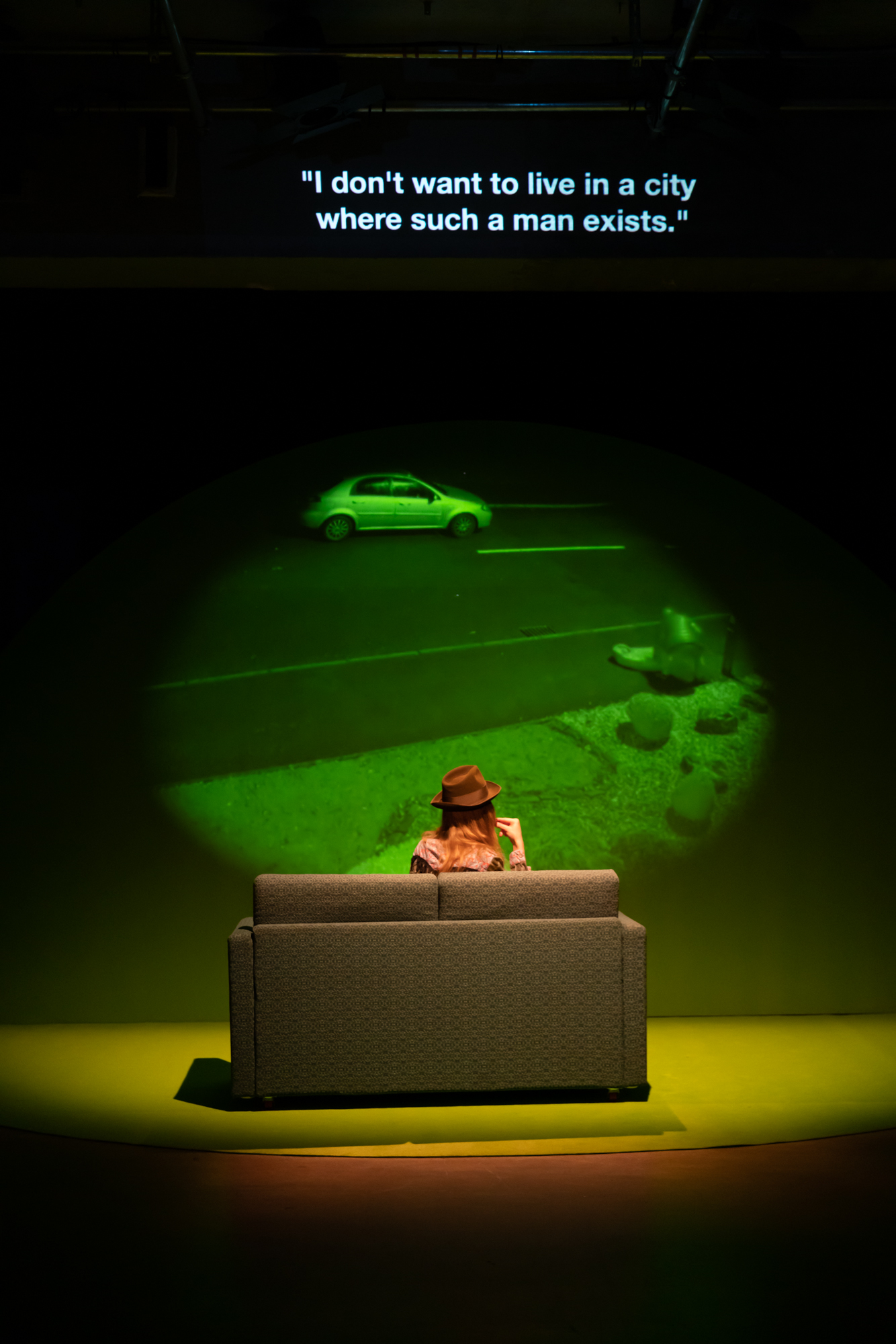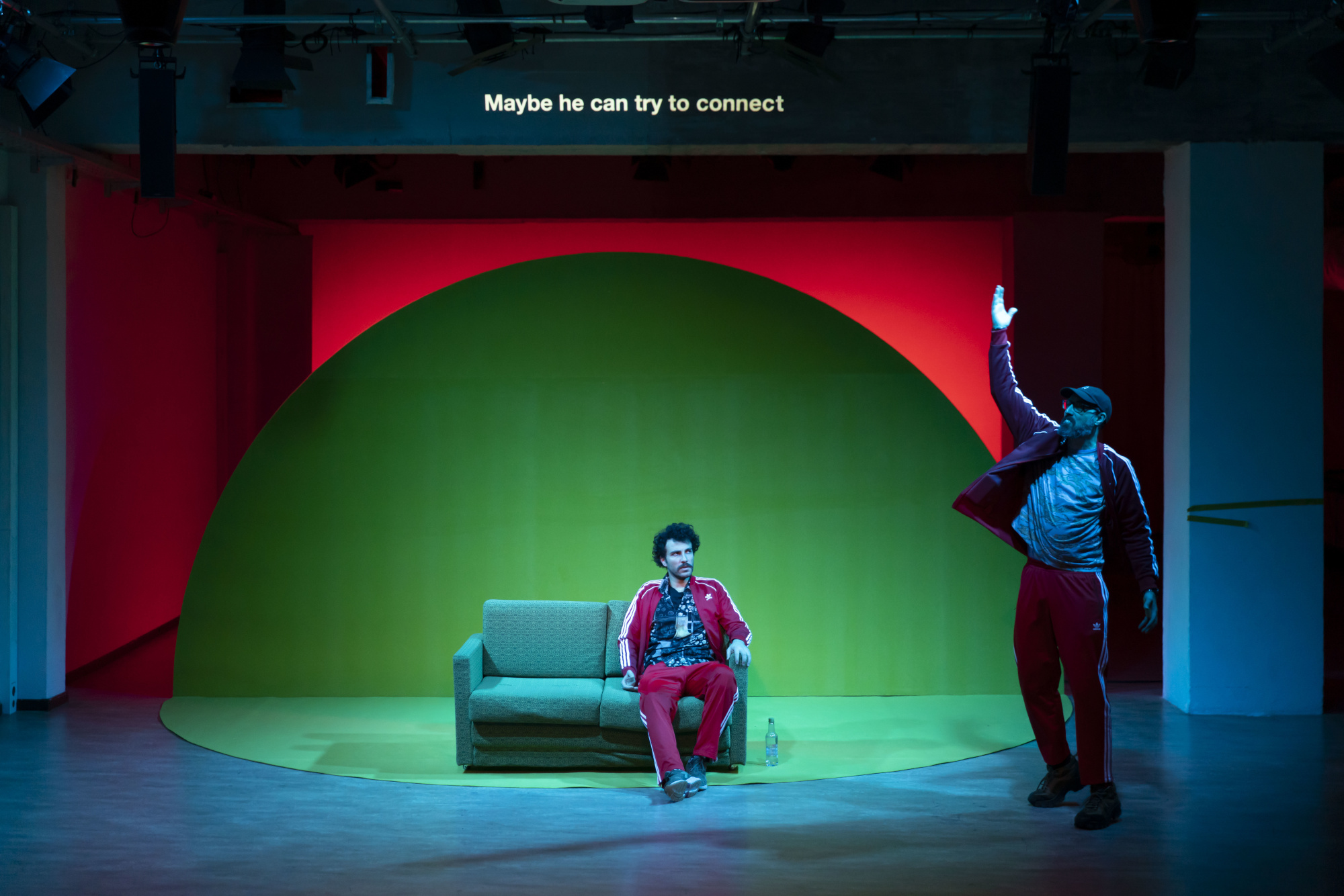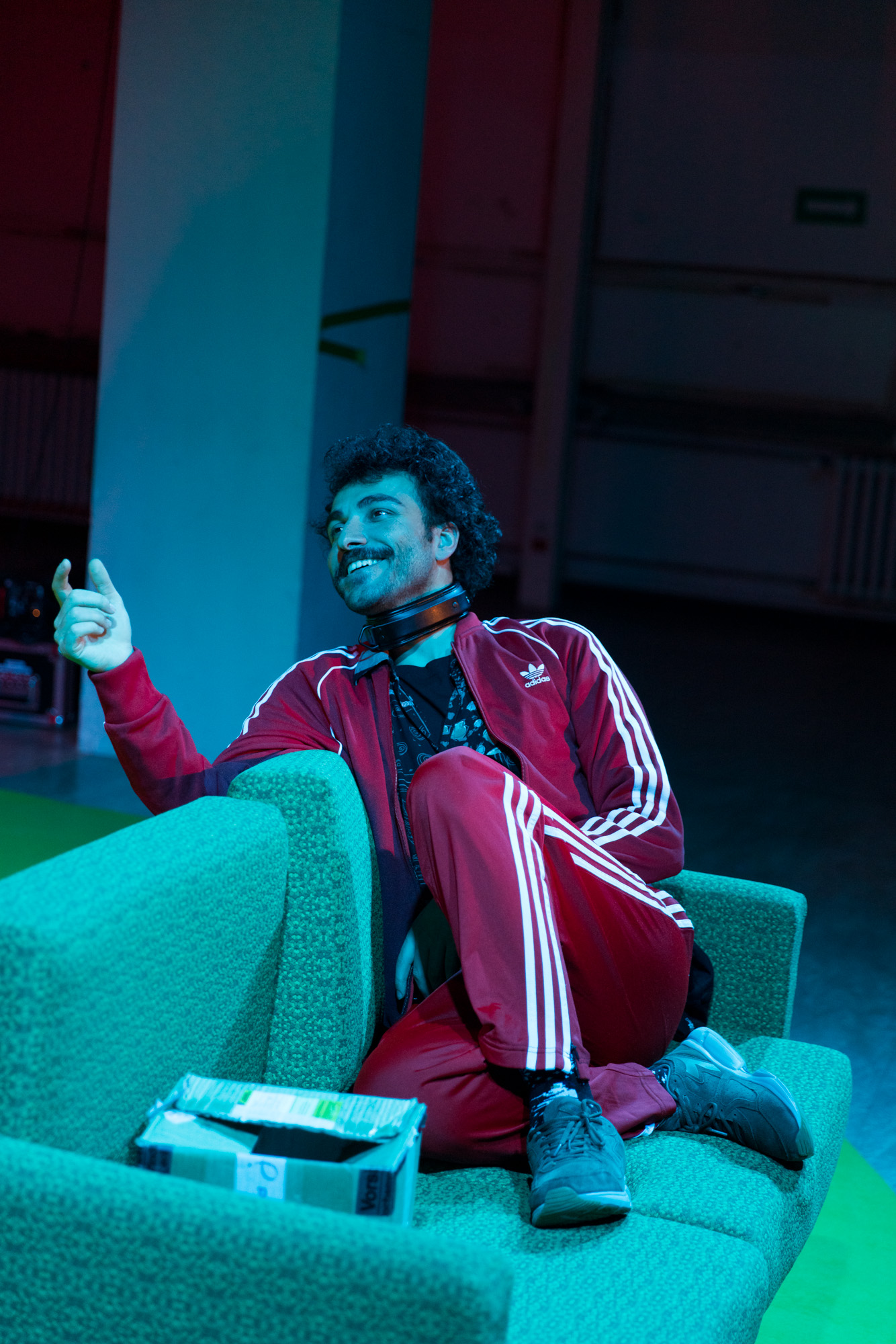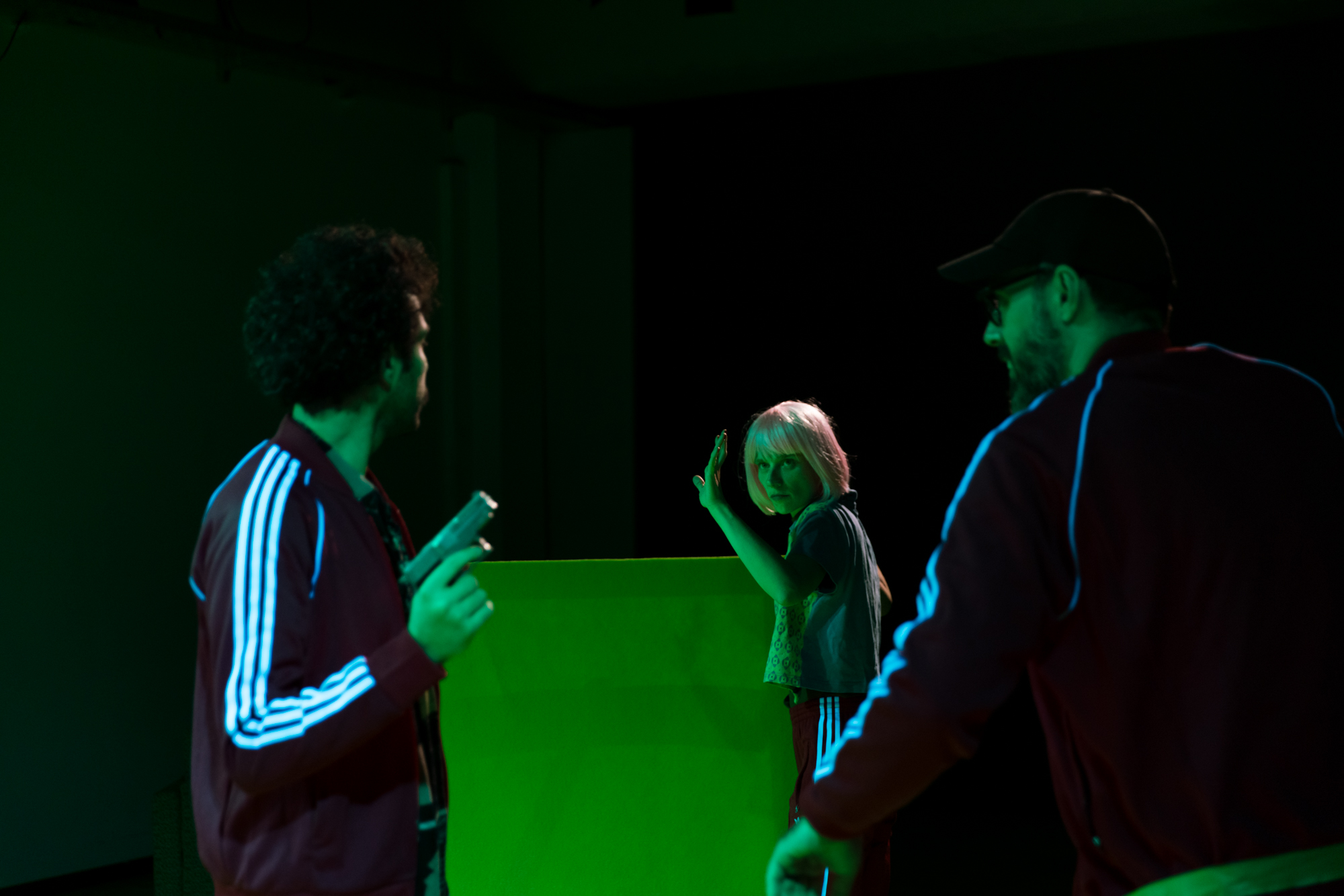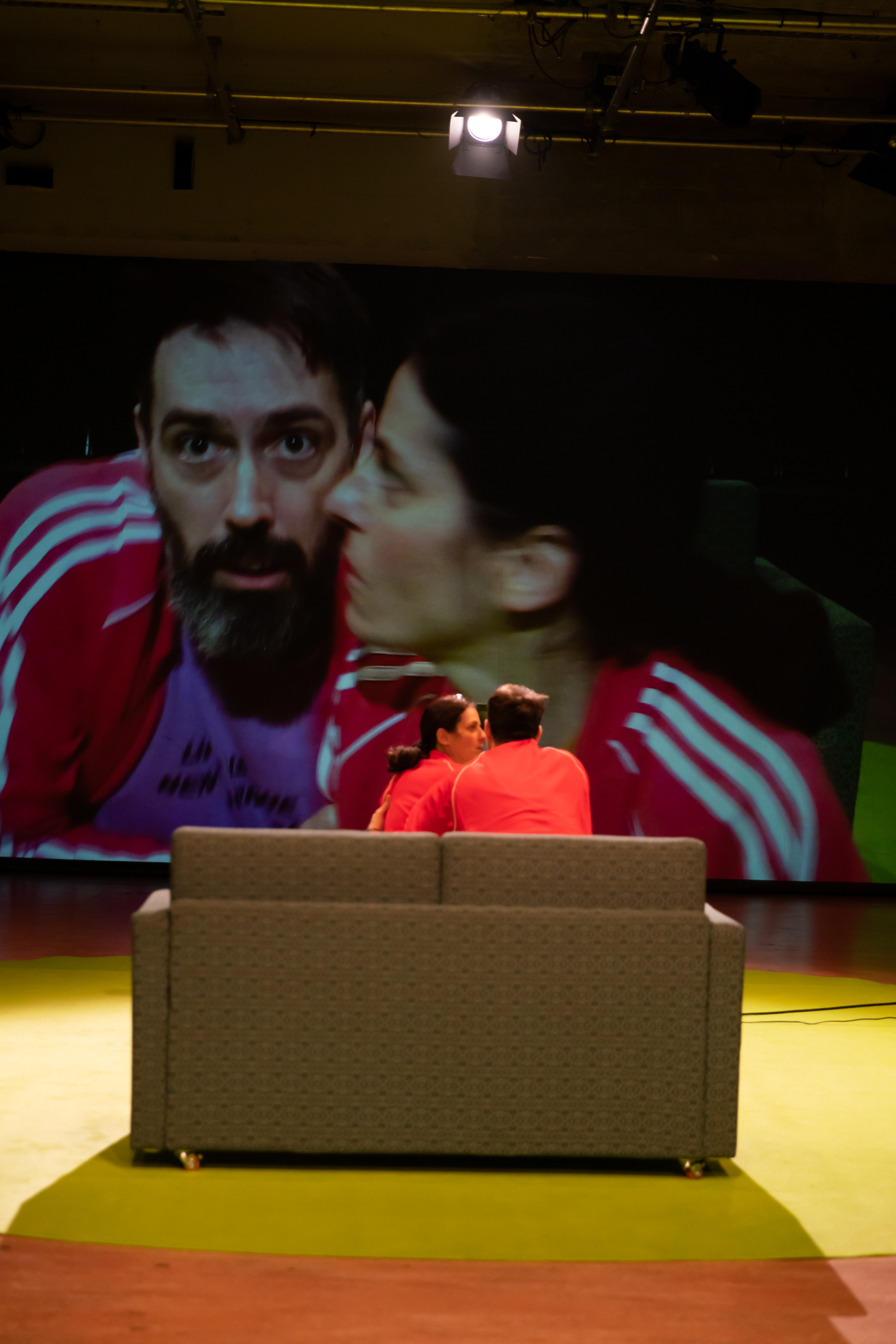 Photos: Jana Kießer
---
Show history
12th of December 2021 at 18:00 // TD Berlin // Berlin
11th of December 2021 at 20:00// TD Berlin // Berlin
10th of December 2021 at 20:00 // Premiere // TD Berlin // Berlin
22nd April 2021 at 20:30 // Between Us – Backstage peeping on Twitch // TATWERK | Performative Forschung // online*
14th of February 2021 // cancelled due to covid 19 // TD Berlin // Berlin
13th of February 2021 // cancelled due to covid 19 // TD Berlin // Berlin
12th of February 2021 // Premiere // cancelled due to covid 19 // TD Berlin // Berlin
* Supported by Fonds Darstellende Künste with funds from the Federal Government Commissioner for Culture and Media within the program NEUSTART KULTUR.
---